KOMPAS.com - 2022 marks the year of the tiger in the Chinese zodiac. We reflect on the diverse depictions in popular culture of tigers, among the most threatened of the world's big cats.
February 1 is the first day of the Chinese New Year this year. Also known as the Spring Festival or Lunar New Year, the festival marking the advent of spring is widely celebrated in China and several East Asian countries.
Families traditionally gather during this time to share sumptuous meals, while children are often given gifts of money in red packets known as "hong bao."
The start of the Lunar Year also marks the rotation of the Chinese zodiac that runs over a 12-year cycle, each represented by an animal.
Also read: Chinese New Year 2021: 5 Unique Traditions and Their Meanings
Several stories are explaining the zodiac: One legend goes that the Jade Emperor — an important Chinese deity — had invited all the animals to a "great race," with the first 12 winning his favor.
The 12 who made it in order of appearance are the rat, ox, tiger, rabbit, dragon, snake, horse, goat, monkey, rooster, dog, and pig.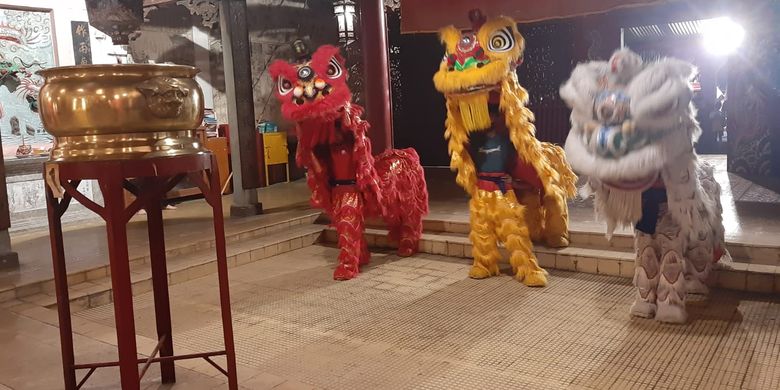 Lion dance performance in a temple in Soditan village, Lasem in Rembang on Monday, Jan. 31, 2022.
Star tigers
Thus, 2022 marks the year of the tiger, and if you were born in 1926, 1938, 1950, 1962, 1974, 1986, 1998, or 2010, you are a tiger.
Notable tiger personalities include Queen Elizabeth II, Stevie Wonder, Jon Bon Jovi, Leonardo DiCaprio, Lady Gaga, and Shawn Mendes.