JAKARTA, KOMPAS.com – Closed-border policy and travel restrictions across the globe to contain the spread of the Covid-19 have given a new perspective to the Indonesian travelers amid the pandemic.
Co-founder of Indonesia's first online travel company tiket.com Gaery Undarsa said that the pandemic has opened up opportunities in domestic tourism as Indonesian travelers now search for new tourist destinations in the country.
Gaery, who is also the company's chief marketing officer, sat down with Kompas.com to share his views on how the company is coping with the impact of the Covid-19 pandemic and the future of the Indonesian tourism industry.
Also read: Semarang Regency Named among Priority Tourist Destinations in Indonesia:
"Travel industry is one of the sectors most affected [by the pandemic], but I think there are a lot of opportunities and new trends out there," he said.
Gaery recalled that in 2019, destination choices among Indonesian travelers included Japan, Thailand, and other countries in Europe. "Right now, people here realize that there are a lot of new and even better places in Indonesia," he said, adding that domestic tourism also contributes significantly to the national economy.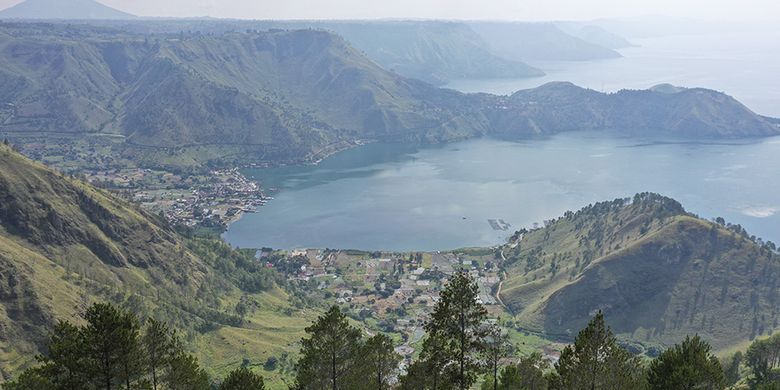 An aerial view of one of Indonesia's tourist destinations namely Simalem in Lake Toba, North Sumatera. Lake Toba is one of the super-priority tourism destinations in the country.
The Indonesian government is currently focusing on building the country's super-priority tourism destinations in five provinces comprising Lake Toba in North Sumatra, Borobudur in Central Java, Mandalika in West Nusa Tenggara, Bunaken in North Sulawesi, and Bangka Belitung on Sumatera island.
To do so, the development of the 7.1 trillion rupiahs ($504.4 million) project in five destinations, will involve collaboration with different parties.
Movement of local tourists
Amid the development of tourism destinations, the Tourism and Creative Economy Ministry has made some adjustments to the 2016-2021 Medium-Term Development Plan (RPJM) target of the movement of local tourists due to the pandemic.