KOMPAS.com – Residents of Bali's Buleleng regency were jolted out of their weekend idyll on Sunday, January 24, by a mysterious booming sound that occurred on the skies above them.
Eyewitnesses on land and at sea said they heard the sound at 10 in the morning. "I heard the boom very clearly when I was trawling for fish 10 kilometers out at sea. I thought an electric powerhouse exploded," said fisherman Komang Wagiastra.
"The [booming] sound was so loud, I thought it was a bomb," said I Gusti Ngurah Putra Sana of the village of Sukasada, while fellow Buleleng resident Gede Pariadnyana "thought a gas station blew up."
Indonesian police in Buleleng investigating the phenomenon, which made the rounds of social media and WhatsApp groups, are just as baffled.
Also read: Indonesia Records an Increase in Earthquake Activity This Month
"We thought that the boom was caused by blasts at the Tamblang Reservoir project. But no explosions were carried out there," said Buleleng Police Precinct spokesman Inspector First Class Gede Sumarjaya.
"A number of witnesses in Buleleng, such as [the villages] of Pengastulan and Dencarik, said they saw a glowing object in the sky to the northwest after they heard the boom."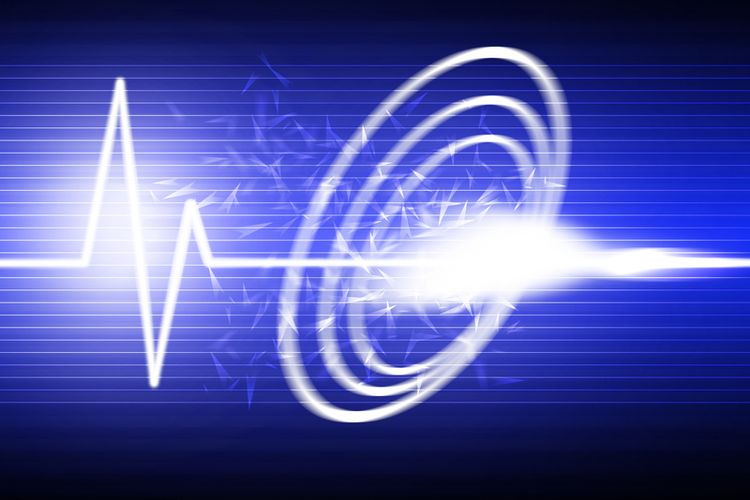 Illustration of a mysterious booming sound
The plot thickens
The Bali branch of the Meteorology, Climatology and Geophysics Agency [BMKG] investigating the booming phenomena uncovered more questions than answers.
"[The BMKG] found that signals around the Buleleng area were scrambled. The anomaly lasted for about 20 seconds and left shockwaves as high as 1.1 Richter scale" said Indira, an observer at the BMKG branch in Denpasar, Bali's largest city.