KOMPAS.com – French President Emmanuel Macron's recent remarks on Prophet Muhammad have caused a stir in the Muslim world, including in Indonesia. The Muslim Ulema Council (MUI) called for the public to boycott French products, urging the Indonesian government to issue a stern warning to the French government. What President Macron has done in defending the cartoon of Prophet Muhammad was considered blasphemous in Islam, according to the Muslim clerics.
The boycott call prompted Danone Indonesia — a world-leading food company based in Paris — to issue a statement emphasizing that their bottled drinking water Aqua and infant formula SGM have been purely developed locally for decades.
From the Jakarta Corruption Court, the presiding judge has warned graft convict Djoko Tjandra not to bribe judges after he had admitted to providing money to high ranking officials for allowing him to travel around the region when he was a fugitive and under Interpol red notice.
Meanwhile, good news came from the national flag carrier after the company has been awarded the Good Distribution Practices (GDP) certification for its handling and transport of pharmaceutical products amid the Covid-19.
Below are excerpts from the news in Indonesia, curated by Kompas.com editors:
1. Aqua, SGM Purely Developed in Indonesia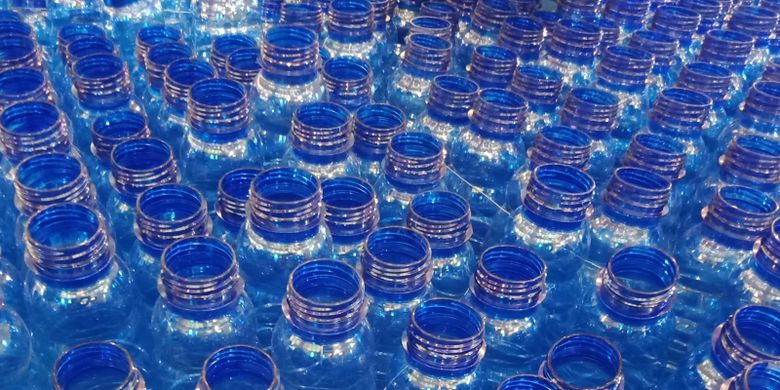 A file photo of bottled drinking water from Aqua.
Danone Indonesia's Corporate Communications Director Arif Mujahidin said that they produce the bottled drinking water Aqua and infant formula SGM in Indonesia.
The Paris-based food company made the statement on Monday following calls to boycott French goods in protest against French President Macron's remarks on the cartoon of Prophet Muhammad last week.
"Our products, such as SGM and Aqua, are purely developed and produced in Indonesia by the Indonesian workers and provided for the consumers in Indonesia," said Arif in a statement on November 2.
Arif explained that the bottled drinking water Aqua has been produced in Indonesia since 1973, while infant formula SGM has been produced here since 1965.
"Our company has no political affiliation and matters other than our business," he said.
Source: https://money.kompas.com/read/2020/11/02/194818426/ada-seruan-boikot-produk-perancis-danone-aqua-dan-sgm-dikembangkan-dan?page=all.
2. Graft Convict Djoko Tjandra Warned Not to Bribe Judges
Graft convict Djoko Tjandra.
Presiding Judge at the Jakarta Corruption Court (Tipikor) Muhammad Damis warned graft convict Joko Soegiarto Tjandra, also known as Djoko Tjandra, not to bribe judges.
Damis, who is also the Central Jakarta District Court chief told Djoko this shortly before the public prosecutor read out the indictment at the trial on Monday, November 2.
"Because of that, we warn you not to bribe anymore," State News Antara quoted Damis as saying.
Damis said if there are people who promise to 'handle' the case, it is not true. "Whoever says that they can take care of your brother's case, that is a lie. It's not possible. If someone says so, you are being fooled because that is impossible," the judge said.
During the trial, Djoko Tjandra was charged with bribing three law enforcement officers with $920,000 and 200,000 Singapore dollars ($146,400), respectively.
Source: https://nasional.kompas.com/read/2020/11/02/20072431/ketua-majelis-hakim-peringatkan-djoko-tjandra-tak-suap-menyuap-untuk-urus?page=all.
3. Garuda Indonesia Receives Pharmaceutical Good Practice Award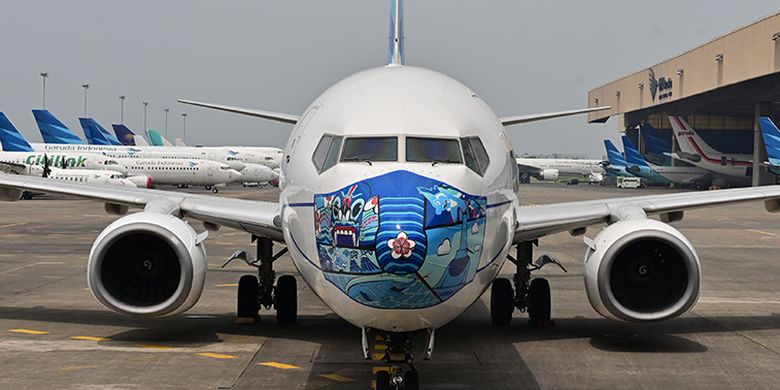 National flag carrier Garuda Indonesia.
The national flag carrier Garuda Indonesia won a Good Distribution Practices (GDP) certification for its handling and transport of pharmaceutical products amid the Covid-19. This also marked the first recognition for quality assurance of pharmaceutical cargo services for airlines in Indonesia.
President Director of Garuda Indonesia Irfan Setiaputra said on Monday that the award will make the company continue its commitment in supporting the capability of cargo delivery services and to support efforts to accelerate the handling of the pandemic.
The certification was earned after a series of audit processes conducted by the independent auditor agency Sucofindo in October 2020 on the capability of transporting and storing pharmaceutical products on Garuda Indonesia's air cargo services.
Source: https://money.kompas.com/read/2020/11/02/195148226/garuda-indonesia-raih-sertifikasi-good-distribution-pratice-kargo-farmasi.
Dapatkan update berita pilihan dan breaking news setiap hari dari Kompas.com. Mari bergabung di Grup Telegram "Kompas.com News Update", caranya klik link https://t.me/kompascomupdate, kemudian join. Anda harus install aplikasi Telegram terlebih dulu di ponsel.