KOMPAS.com – Bad weather caused power outages across parts of Jakarta, Indonesia, and surrounding towns while an exodus of travelers made their way back to the capital city.
Indonesia's Minister of State-Owned Enterprises Erick Thohir has apologized for the power outage that affected residents in Jakarta and satellite towns such as Bogor and Bekasi.
State-Owned Enterprise, State Electricity Company worked to restore power since Sunday afternoon.
After a long holiday that began on Wednesday, many Indonesians are returning to Jakarta filling up public transportation services and roads across various regions.
The holiday has brought welcoming news for Indonesia's tourism sector as people visited tourist attractions and helped boost sales of transportation companies.
This week has been a much-needed breeze for Indonesian citizens amid an epidemic that has infected 412,784 people nationwide as of today.
More important news about Indonesia on Sunday are highlighted below: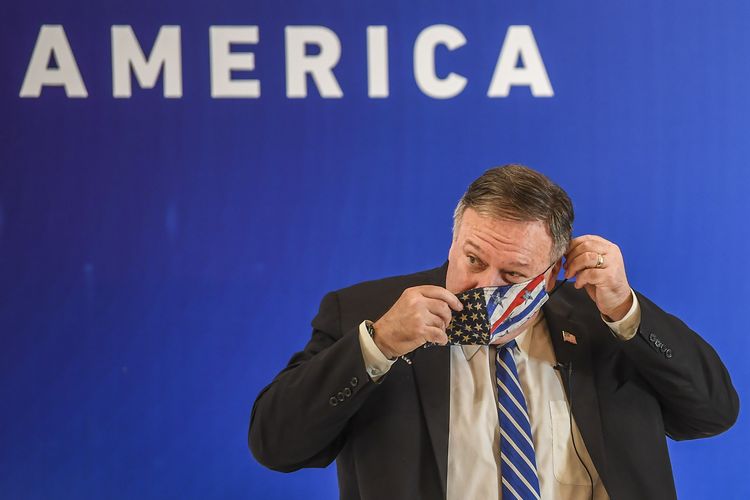 Menteri Luar Negeri Amerika Serikat Michael Pompeo mengenakan masker saat hadir dalam dialog dengan GP Ansor di Jakarta, Kamis (29/10/2020). ANTARA FOTO/Galih Pradipta*** Local Caption *** Secretary of State Mike Pompeo
1. US Extends Indonesia's GSP Status
Following the recent visit of Secretary of State Mike Pompeo, Indonesian Foreign Minister Retno Marsudi announced that the US has extended Indonesia's generalized system of preferences (GSP) status.
The US' GSP for Indonesia removes duties on thousands of goods such as manufactured and semi-manufactured products, and goods from the agricultural, fisheries, and primary industries.