KOMPAS.com – A mandatory Covid-19 rapid test on airline passengers led to the cancellation of a Lion Air flight from Bengkulu to Jakarta on Monday, June 29 after it took the authorities more than two hours to perform the procedure.
The mishap threw the 124 passengers' travel plans into chaos.
"I had to move up my flight to the next day [Tuesday 30 June]," said passenger Antonius Jumroni.
"Lion Air initially told me that my ticket is invalid, but they backtracked and said it can be used for [the flight Tuesday]. But I still have to cancel a number of my plans in Jakarta."
Also read: Travel Agents and Airlines in Indonesia Go Through Turbulence From Pandemic
Antonius attributed the incident to a lack of coordination between Lion Air and the Angkasa Pura state airport management company operating in Bengkulu's Fatmawati Airport.
Angkasa Pura General Manager Pura Sarosa attributed the mess to logistics shortcomings.
"[Fatmawati Sukarno] airport has limited numbers of personnel to hold a rapid test," he explained.
"We also have a limited number of personal protective equipment [PPE] from our partners Kalbe Farma, and they have been on standby from 7am to 3pm. The rapid tests can be done in hospitals or clinics."
Kompas.com contacted Lion Air Group Strategic Corporate Communications head Danang Mandala Prihantoro. The company has yet to comment on the incident.
Lion Air offers rapid testing for passengers for Rp. 95.000.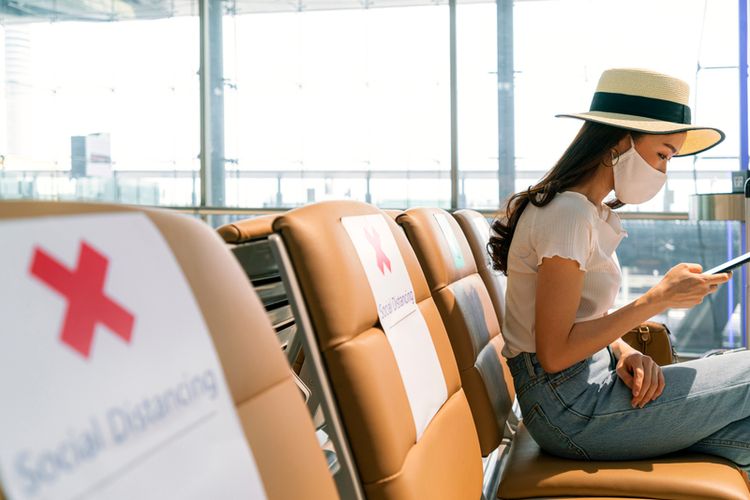 A traveler abides by social distancing guidelines at an airport
Still adjusting to rapid testing
The rapid test fiasco occurred a day after officials in Jakarta's Soekarno Hatta Airport unwittingly allowed a Covid-19 positive passenger to board a Garuda Indonesia airlines flight to Sorong, Papua.
Also read: Covid-19 Positive Student Allowed to Board GA Flight 682 to Sorong, Papua
Authorities in Sorong required the passengers to self-quarantine shortly after the flight landed.